Expand the Driver Pool with Smaller Trucks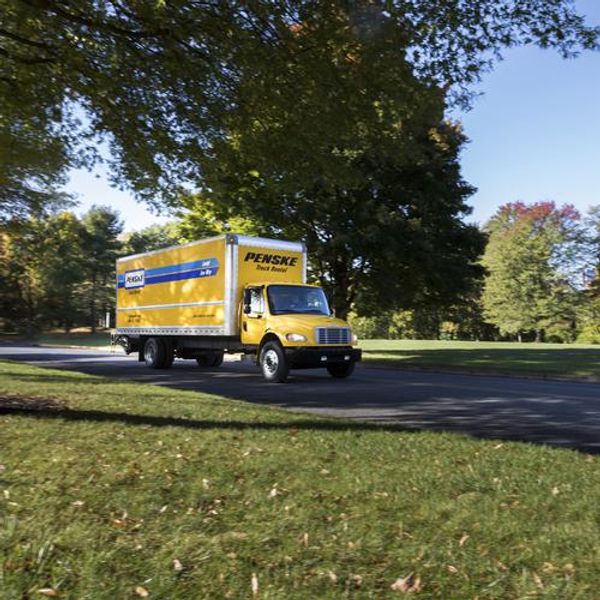 The driver shortage has continued to worsen, and carriers are having a hard time filling the seats in heavy-duty Class 8 trucks. Fleet managers are working to attract and retain drivers by increasing pay and home time, but it often isn't enough. Trucking companies may have to get more creative, which could mean examining their mix of vehicles. While a commercial driver's license (CDL) is required to drive certain trucks, fleets could use smaller class vehicles to tap into non-CDL drivers to keep their freight moving.
---
"The driver shortage has been discussed for years, but there truly is a driver shortage," said LeAnne Coulter, vice president of freight management for Penske Logistics. "If you talk to any carrier, their biggest focus is driver recruitment and driver retention and how to seat their empty trucks."
COVID-19 added to hiring challenges. Some driving schools closed and others continue to operate at a lower capacity, decreasing the number of students graduating with a commercial driver's license (CDL). Also, the Drug and Alcohol Clearinghouse took tens of thousands of drivers out of the industry, and only a small percentage have started the return-to-duty process, Coulter said.
Kenny Vieth, president of ACT Research, said the average driver in the U.S. is 55 years old. "If you look at the 45- to 65-year-old population cohort, that cohort leveled off in 2017 and 2018 and began to shrink in 2019. That population cohort continues to decline through 2027. The population through which most drivers come from is actually getting smaller," he said, adding that the problem will continue. "If we take the demographics and Clearinghouse as long-term and structural cues, there will be increased driver shortage."
Equipment manufacturers are working on autonomous technologies, which could create relief in the future. Several groups, including American Trucking Associations (ATAs), advocate rolling back the federal law that prohibits anyone younger than 21 from driving heavy trucks.
Bob Costello, chief economist for the American Trucking Associations, said the industry is concerned that precluding those graduating high school from driving professionally for three years prompts them to seek work outside of trucking and limits the pipeline of potential drivers.
While those are long-term solutions, many carriers need immediate relief and utilizing smaller trucks that don't require a CDL could allow them to expand their pool of drivers. A typical Class D license, which most drivers use for passenger vehicles, also allows drivers to operate light-duty trucks, as well as some medium-duty and lighter-weight box trucks.
The requirement for a CDL comes down to the Gross Vehicle Weight Rating (GVWR), which is the maximum operating weight for a vehicle. A manufacturer determines its trucks' GVWR based on various specifications, including the type of engine, fuel, passengers and cargo-hauling capabilities. Most often, a vehicle lists a weight rating for its front and rear axles on the inside doorjamb.
Ultimately, GVWR is the maximum loaded weight allowed, and the Federal Motor Carrier Safety Administration (FMCSA) has determined that any truck used to transport passengers or property with a GVWR of 26,001 lb. or more is a commercial motor vehicle, but anything under that amount does not.
Penske offers several shapes and sizes, with some not requiring a CDL. Vehicles that do not require a CDL include:
Light-duty – For light-duty trucks, drivers do not need a CDL. These include 12-foot cargo vans and high-roof cargo vans, 12- and 16-foot box trucks, and 16- and 18-foot cabover trucks.
Non-CDL medium-duty – Drivers do not need a CDL to drive any Penske medium-duty 22- or 26-foot box truck, 18- or 26-foot refrigerated truck, or 24- or 26-foot flatbed truck with a GVWR of 26,000 lb. or less.
Vehicles that require a CDL include:
CDL medium-duty – A CDL is needed to rent the same size medium-duty truck (22- or 26-foot box truck, 18- or 26-foot refrigerated truck, or 24- or 26-foot flatbed truck) if it has a GVWR of 26,001 lb. or more.
Heavy-duty – For heavy-duty truck and semi-trailer rentals, drivers need a CDL. These include single-axle and tandem-axle day cab tractors and tandem-axle sleeper cab tractors and 48- and 53-foot trailers.
Penske can work with customers to find the right mix of vehicles. Call 844-906-3404 to speak to a specialist.
August 2021