Five Ways Maintenance Affects Safety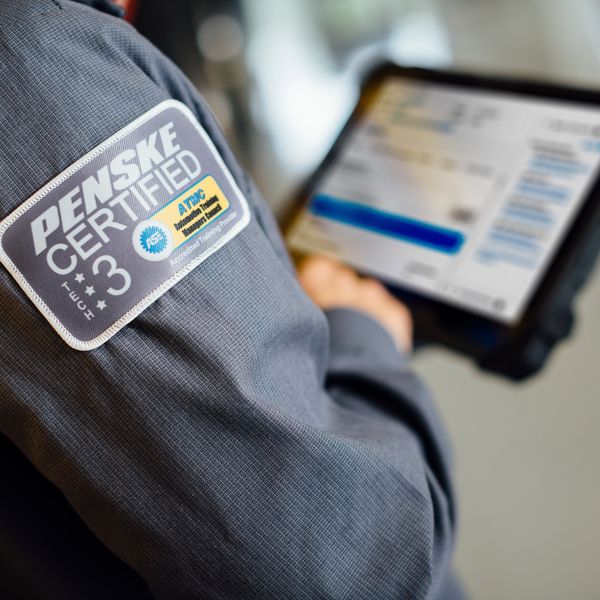 Maintenance plays a critical role in safe vehicle operations. It not only prevents mechanical failures that can lead to safety incidents but also prevents drivers from becoming stranded on the roadside.
---
"Having a detailed preventive maintenance program and schedule is key to ensuring equipment is safe and reliable, but just as important as the PM inspection itself is addressing and repairing all the defects found during the inspection before the equipment is placed back in service," said Chris Hough, vice president of maintenance design and engineering at Penske Truck Leasing.
Here are Five Ways Maintenance Affects Safety
Tire Failures: Tire condition is critical to safety. Worn tires could result in blowouts that may cause drivers to lose control of vehicles, create road hazards or lead to fires. "At every preventive maintenance event, Penske technicians check tires to ensure they are in good condition, validate remaining tread is above the companies' pull points, inspect for irregular wear, cuts or abrasions in the sidewalls, and check tire pressures," Hough said.
Visibility: Inoperable or missing lights and reflective striping decrease visibility, which is a hazard. Today's LED lights are dependable, but wiring issues can cause problems. "Chafed wires are probably one of the biggest issues we see with lighting. Poor wiring harness routing and clipping can result in chafed wires. Once a bare wire is exposed to the elements, it is only a matter of time until the wire starts to corrode, causing lighting issues," Hough said.
Additionally, rock chips and small cracks in windshield glass should be repaired as soon as possible, or the glass should be replaced if the damage is beyond repair. Otherwise, minor issues will worsen over time and interfere with the driver's line of vision.
Stopping Distance: The brake system on a commercial motor vehicle must always work under all conditions, and brake maintenance is essential to ensure vehicles meet stopping distance requirements. Drum brake components should be inspected and lubricated at set intervals, and slack adjusters must be inspected to ensure they are functioning/adjusting correctly. While air disc brakes do not require lubrication, ADB components need to be inspected during a PM inspection. Additionally, air systems must be functioning correctly and free of air leaks. "All of the braking components must be inspected and maintained as a system," Hough said, adding that Penske's technicians inspect and perform brake system maintenance at every PM inspection.
On-board Safety Systems: Chuck Pagesy, director of safety for Penske Truck Leasing, said on-board safety equipment helps to protect drivers and the traveling public, but it must be working correctly to be effective. During regular preventive maintenance, Penske technicians verify the safety systems are working.
Breakdowns: Breakdowns due to mechanical or tire failures can leave drivers stranded on the side of the road. For example, emission systems that aren't maintained properly can lead to derate or even shutdown scenarios, which could occur when drivers are in a hazardous or inconvenient location, such as a road with a narrow shoulder.
"The number of accidents or fatalities that happen on the side of the road is tragic. It can be deadly...even in broad daylight," Pagesy said. "If you don't have any breakdowns, you avoid that risk."
Timely Maintenance Reduces Safety Risks
Staying current on preventive maintenance service is one of the best ways to ensure equipment is working properly. "We work very closely with customers, and we have additional staff for second and third shifts so they can do PMs on nights and weekends when our customers aren't using the trucks," Pagesy said.