Utilize Leases and Rentals to Build an Agile Fleet as Capacity Tightens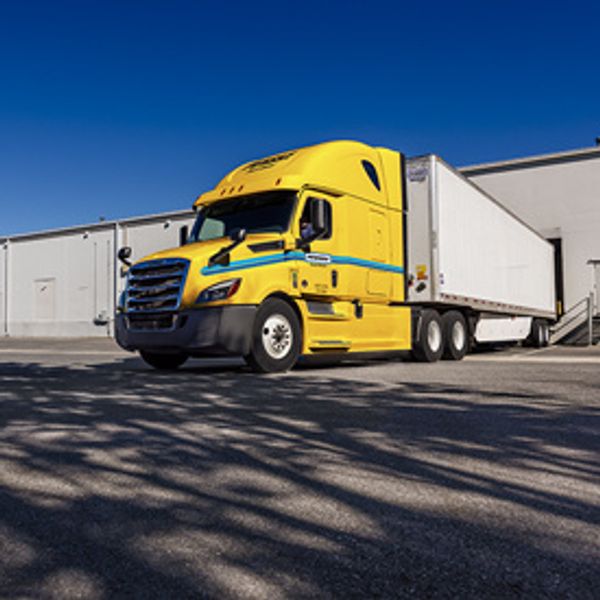 Leases and rentals allow companies to scale up quickly when new opportunities arise, as well as scale down when capacity tightens. The ability to flex up and down as needed is always essential during the typical holiday surge, but it may be even more critical this year. Those within the industry expect demand for transportation to grow amid increasing consumer demand and e-commerce sales.
---
"While the path ahead includes puts and takes, we see medium-term freight rate trends moving higher on tighter supply and recovering demand," said Tim Denoyer, vice president and senior analyst for ACT Research, in a Sept. 18 release.
Additionally, a freight recovery amid a driver shortage has driven an acutely tight truckload market, with spot rate measures up 30%, Denoyer said. "With freight demand improving and drivers uniquely short, higher freight rates are a one-way bet at this point, and higher driver pay isn't far off," he said.
Amit Mehrotra, an analyst with Deutsche Bank, said he expects to see continued demand for trucking. "The bottom line is we expect transportation results to be very strong across the board, with likely more to come over the course of the next several quarters," he said in early September.
Leases and rentals provide long- and short-term solutions to give transportation providers flexibility in the number of vehicles they keep. Having the proper contracts in place ahead of a rush can help fleets and shippers ensure they can meet their transportation needs when their busy season hits.
Penske offers a variety of equipment types and sizes to help companies meet their specific needs. Options include high-roof cargo vans, straight trucks with liftgates, flatbed trucks, and tractors and trailers. Penske's team can work with fleets to ensure they have the right equipment even if their business changes, allowing them to pursue new opportunities without being bound by long-term capital investments.
An additional benefit of full-service leases is that preventive maintenance is included, so customers don't have to be concerned about a failure. If a problem does occur, Penske can provide a replacement unit to keep freight moving. Plus, as capacity tightens, maintaining drivers is crucial. New, well-maintained equipment can help attract and retain quality drivers.
September 2020