Find and Keep Drivers with the Right Equipment, Technology and Programs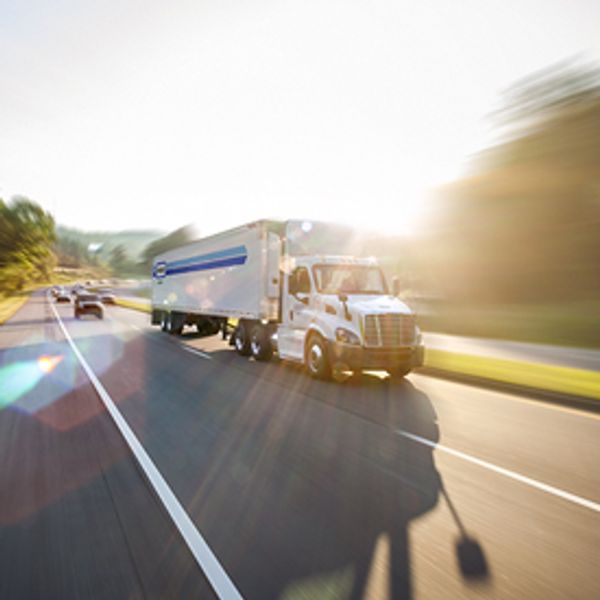 Driver shortage issues have diminished as capacity has fluctuated due to the pandemic. However, the fundamentals behind the driver shortage have not gone away, and it remains a top industry concern. The right equipment and technology can appeal to drivers and give fleets a competitive advantage when building and retaining their pool of drivers.
---
According to American Trucking Associations (ATAs), the driver shortage has the potential to increase to 105,000 drivers in 2023 and 160,000 drivers in 2028. ATA reported that almost half of the trucking industry's workforce is between 45 and 64 years old, while only 15% is between 25 and 34.
Fleets are using several strategies to attract and retain drivers.
Late-Model Equipment
Equipment manufacturers are increasingly focused on driver comfort. Late-model Class 8 tractors feature better driver ergonomics and position more controls at drivers' fingertips, which can also increase safety. Systems, such as auxiliary power units, that allow drivers to use accessories and maintain comfort in the cab without idling can also increase driver satisfaction.

Safety Technology
Technology can make the task of driving easier, taking some of the strain off of professional drivers. Driver-assist technologies, such as collision avoidance systems, lane departure warnings and adaptive cruise control, can also result in safer vehicles.
Well-Maintained Tractors and Trailers
Drivers feel safer and more comfortable in reliable equipment. A full-service lease ensures equipment is well maintained, minimizing breakdowns and increasing uptime, all of which can keep drivers behind the wheel and happy. What's more, new equipment can enable longer intervals between services, and telematics can allow technicians to diagnose issues remotely, both of which keep equipment and drivers on the road.

Driver Wellness Programs
Creating an environment where drivers feel valued and respected is essential. Resources to improve driver health, such as sleep apnea or nutrition programs, can encourage drivers to take care of themselves and show them the company cares about them. Some programs, including those on sleep apnea, also improve safety for the driver and the fleet. "We know from previous research that OSA-positive drivers who aren't receiving treatment can have a fivefold greater risk of serious preventable crashes," said Jeffrey Hickman, research scientist for the Virginia Tech Transportation Institutes Center for Truck and Bus Safety.
August 2020