Automated Vehicles Can Boost Safety and Efficiency, Lead to Autonomous Tech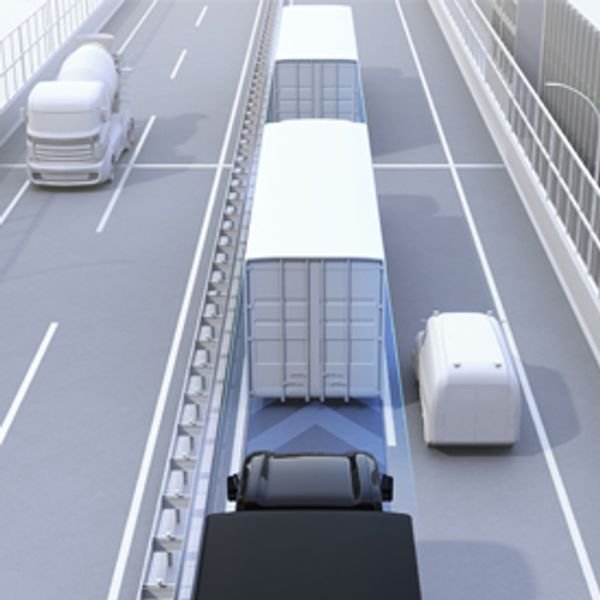 Automated and autonomous vehicles will play a significant role in the future of the transportation industry, and manufacturers and technology providers are developing new technology suited for the vehicles of tomorrow. According to the 2020 Annual Third-Party Logistics Study, the term autonomous has taken on a broad meaning within the transportation industry and can be used to describe a range of technologies, from the varying levels of automation that are already happening within the trucking industry to self-driving vehicles.
---
"Automation takes many forms in trucking, ranging from existing collision avoidance and lane departure warning systems to other driver-assisted technologies. Advanced driver assistance in trucks and fully automated trucks may one day provide a range of societal and industry benefits including safety, environmental, and productivity when it comes to mobility," said Sherry Sanger, executive vice president of marketing, Penske Transportation Solutions, in the Annual 3PL Study.
Automated Truck Technology
Ross Froat, director of technology and engineering policy for American Trucking Associations (ATAs), said car and truck original equipment manufacturers (OEMs) are always developing better technology to be safer and more efficient. "Truck OEMs are focused on advanced driver-assistance systems technologies which may later transform into automated driving systems technologies and later transform into autonomous vehicle technologies," he said.
American Trucking Associations has said that motor carriers should not count on autonomous trucks completing freight movements for many decades. However, automated truck features, such as adaptive cruise control and lane departure warning systems, can improve safety and make driving jobs easier.
The Federal Motor Carrier Safety Administration (FMCSA) has created Tech-Celerate Now, which brings together government agencies and trucking industry organizations, including ATA, ATA's Technology & Maintenance Council, the American Transportation Research Institute (ATRI) and the Owner-Operator Independent Driver Association. "Tech-Celerate Now will focus on advanced driver assistance systems including monitoring, warning, braking and steering safety technologies," Froat said.
Penske Truck Leasing already offers several automated technologies on its equipment, and it works closely with OEMs to stay current on new equipment offerings.
Autonomous Technologies
Each year, the number of states considering legislation related to autonomous vehicles has gradually increased. Since 2012, at least 41 states and Washington, D.C., have considered legislation related to autonomous vehicles, and 29 states have enacted legislation related to autonomous vehicles. Governors in 11 states have issued executive orders related to the technology.
To date, 26 U.S. states have changed their traffic laws, or their interpretation of existing laws, to allow platooning, which utilizes a lead truck driven by a human that is then linked to two or more vehicles and is expected to be the most widely used autonomous technology.
As of March 2020, 27 states allow commercial deployment of platooning, with an additional five states allowing testing, according to Peloton Technology.
Sustainability Benefits
The Annual 3PL Study reported that autonomous technology can add to companies' sustainability initiatives. When asked to measure current and future greening initiatives, 10% of shippers cited autonomous/automated vehicles or platooning technology. Among 3PLs, 9% cited autonomous/ automated vehicles or platooning technology.
Within the next five years, 20% of shippers reported that they would launch initiatives related to autonomous/automated vehicles or platooning technologies. Among 3PLs, 27% listed initiatives related to autonomous/automated vehicles or platooning technologies.