Penske Truck Leasing Uses Technology to Control Maintenance Costs and Drive Uptime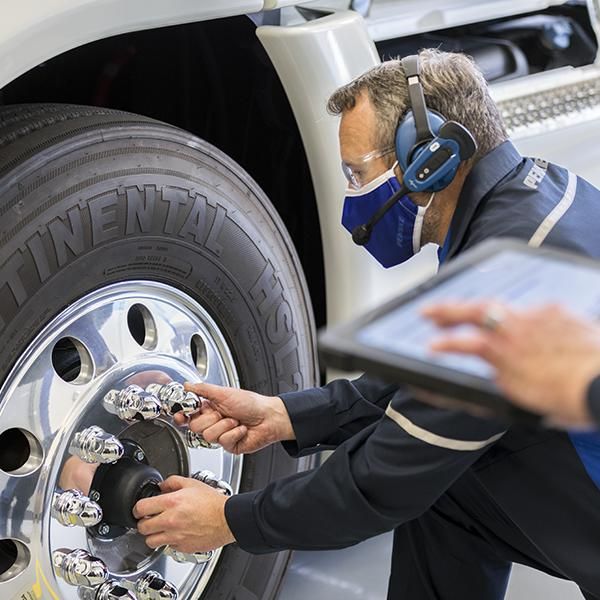 Penske Truck Leasing uses technology to cut failure rates and identify maintenance concerns early, which reduces overall maintenance costs while also improving customer uptime.
---
Maintenance is one of the top operational costs of trucking. The American Transportation Research Institute (ATRI) has reported that the cost per mile for repair and maintenance has increased by 39% since 2008 due to more advanced technology in trucks. What's more, fleet management is getting more complicated as vehicle technology advances at an increasingly rapid rate.
Penske has invested in its Dynamic Preventive Maintenance program and information analysis to improve maintenance quality and timeliness, directly affecting costs and performance. "We've known for years that things change with a vehicle during its life as well as the part of the country where it operates. Now, technology allows us to create specific action plans to provide the right maintenance at the right time, which improves uptime and allows us to manage maintenance expenses," said Mike Hasinec, former vice president of maintenance for Penske Truck Leasing.
Dynamic PM®─Using the vehicle's specs, repair history, age and application, Penske customizes preventive maintenance (PM) for each unit. "When it comes in, we are focused on the needs of the unit at that given point and time in its life. We don't spend time looking at items that typically never fail, such as frame bolts," Hasinec said. "We perform thorough inspections on certain components at certain ages based on our failure analysis data, for example, a belt tensioner. Doing so mitigates cost and reduces unscheduled shop visits."
Penske also integrates voice technology into the preventive maintenance program, enabling Penske technicians to receive voice prompts via a headset that directs them through a detailed series of inspection steps. That ensures technicians don't miss any steps within a Dynamic PM.
Data Analysis─Penske works with its original equipment (OE) partners and draws on its extensive repair history database to identify reliability trends and analyze failure codes coming off of the engine. "Our proactive team studies scenarios and patterns of fault codes and repairs to determine if something is about to fail. This allows us to schedule the repair versus the vehicle scheduling the repair because it breaks down, which helps the customer," Hasinec said.
Through code analysis, Penske can determine the urgency of the repair needed to clear the code. Based on that information, Penske's maintenance team can either schedule the unit for immediate repair, or for a time that is convenient for the customer, Hasinec said. Doing this mitigates breakdowns, which reduces cost and unnecessary shop visits.
What's more, working with various technologies, original equipment manufacturers (OEMs) and component partners, Penske can spec accessories or components that help drive uptime, fuel economy and driver retention. "An example of this is telematics in conjunction with either a tire pressure monitoring system or automatic tire inflation system," Hasinec said. "With this, we can identify tires that are losing air and will eventually fail if action is not taken. Also, proper inflation assists with fuel economy, so improved fuel economy and uptime are big benefits to the customer."
January 2021