Fleets Turn to Late-Model Equipment to Cut Costs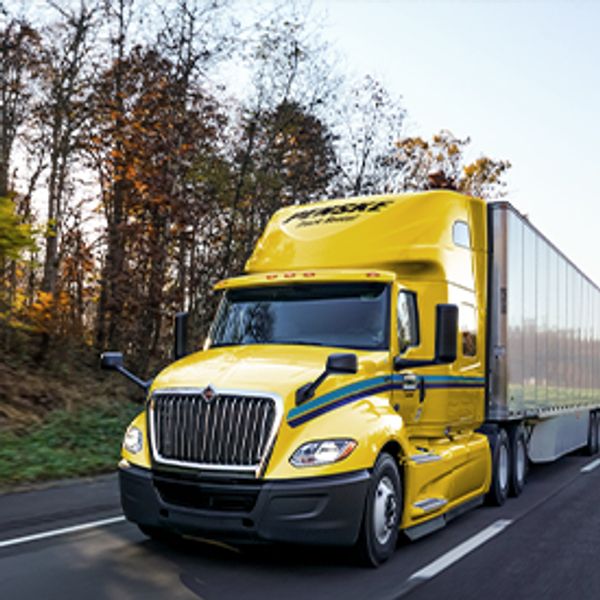 Late-model equipment can provide several benefits to fleets, including reducing operating costs and overall expenses.
Technology available on new equipment, such as collision avoidance systems, lane departure warnings and adaptive cruise control, results in a safer vehicle. "Since they're incorporated into the vehicle, a lot of times you can get a reduced insurance premium," said Chuck Pagesy, director of safety for Penske Truck Leasing. According to a study conducted by the U.S. Department of Transportation (USDOT), the National Center for Statistics and Analysis (NCSA) and the National Highway Traffic Safety Administration (NHTSA), the average costs associated with a commercial truck accident is roughly $59,150. "If you have these technologies, it should reduce your accident frequency and severity also."
---
A lot of fleets are self-insured for the first $500,000 or even more, so avoiding a collision can have a direct effect on the bottom line. Avoiding accidents can also result in better customer service and less freight damage, Pagesy said.
New equipment can enable greater intervals between services, and telematics can allow technicians to diagnose issues remotely, both of which minimize breakdowns and increase uptime. "With greater uptime, fleets can provide more consistent deliveries and better service," Pagesy said.
Newer vehicles also get better fuel mileage, further reducing operating costs, but some benefits are intangible. "The appearance of equipment to your customers, drivers and the public directly relates to a company's image," Pagesy said, adding that late-model equipment features more ergonomic and driver comfort features, which aid in retention. "Drivers always want to drive the latest and greatest vehicles."