The Latest Model Year Equipment Brings Improved Fuel Economy, Driver Comfort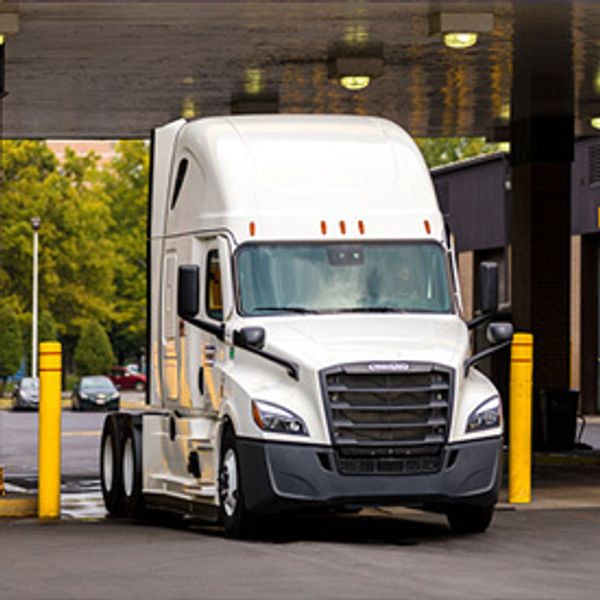 Manufacturers are working to improve fuel economy and lower emissions with their latest equipment releases.
"Most of this is being done with down-speeding the engine and newer engine hardware for efficiency gains, such as lower friction and less parasitic draw items. Also, software will play a big part, such as shifting with automated manuals, fuel maps, etc.," said Mike Hasinec, former vice president of maintenance for Penske Truck Leasing.
---
Hasinec explained that original equipment manufacturers (OEMs) have applied some of the lessons they learned from previous equipment changes. He said manufacturers have learned more about their after-treatment systems and were able to downsize equipment by adding more DEF. They have also been able to down-speed engines.
"Engines are meeting their peak torque sooner. By reaching peak torque at lower RPMs, you can operate your engine at lower RPMs," Hasinec said, adding that lower RPMs result in improved fuel efficiency.
Hasinec said the changes could require some additional driver training. The changes could also alter vehicle specs. "How you might have spec'd a vehicle four to five years ago from an axle standpoint is going to change today because of the peak torques being reached at a lower RPM," he said. "There will be some specification changes a fleet can make, but they won't be drastic."
Equipment that has been designed to meet federal 2021 requirements won't bring any new components, which means there won't be any drastic tooling or training needs for those who provide maintenance.
OEMs have focused on the driver, and manufacturers continue to integrate more driver comforts into the cab, Hasinec said. "They're doing a good job of making the vehicles more car-like," he explained. "If you want to know how to make customers and drivers happy, make it more car-like."
Within the dash cluster, OEMs are making the displays larger, changing the information drivers can access, making things more ergonomically correct and helping drivers keep their eyes on the road longer, Hasinec said.
OEMs are also focusing on new safety technologies, such as collision mitigation systems and dynamic steering, which can reduce driver fatigue. "The drivers aren't having to fight the steering wheel as much because they have technology assisting them keeping that vehicle in between those lines," Hasinec said. "They're doing a lot to make it easier on the driver, and that is a good thing."