Prevent Roadside Repairs With Regular Maintenance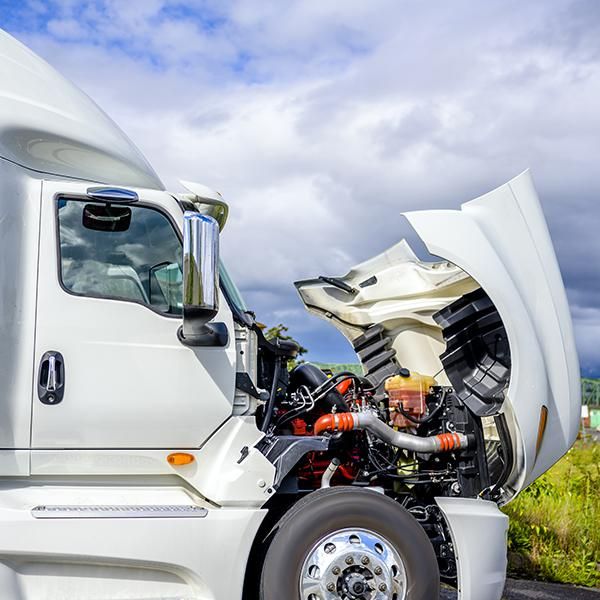 Roadside repairs can be costly, delay drivers and result in missed deliveries. Data collected as part of the American Trucking Associations' Technology & Maintenance Council/FleetNet America Vertical Benchmarking Program found fleets averaged 29,506 miles of operation between unscheduled road repairs in the first quarter of 2021, down 18.7% from the fourth quarter of 2020.
---
Truckload carriers averaged 21,856 miles between breakdowns, a 13.1% decrease in miles from the previous quarter. The time between breakdowns for less-than-truckload carriers dropped 18.7% to 44,380 miles in the first quarter, from 54,556 in the final quarter of 2021. The tank truck sector saw a slight improvement, running 17,420 miles in the first quarter, down from 19,905 in the previous quarter.
"The data tells us that if, for example, the truckload carriers running the average miles between breakdowns could reach best-in-class performance, they would increase their miles between breakdowns by 89%, and that would result in overall lower costs," said Emily Hurst, manager of data and analytics at FleetNet America.
Reducing the Risk of a Roadside Event
Penske focuses on preventive maintenance to help increase vehicle uptime and strives to have trucks go from one PM event to the next PM event without ever having to come back. However, preventive maintenance is more than changing oil and fluids. It is inspecting the items that can give customers issues and getting ahead of any problems.
As part of its full-service leasing agreements, Penske Truck Leasing provides maintenance for its customers and follows a rigorous maintenance schedule that includes the use of advanced system analytics to identify potential failures before they occur.
With dynamic preventive maintenance routines, Penske's technicians can adjust inspections based on failure rates and a vehicle's history. Penske Truck Leasing captures and analyzes maintenance and vehicle data throughout its entire fleet, creating a thorough base of knowledge that allows technicians to identify problems early and prevent more extensive issues.
The biggest benefit of addressing repairs during scheduled, planned intervals is that drivers aren't faced with unexpected downtime due to an equipment failure. Keeping drivers moving as planned is especially crucial as hours-of-service regulations have placed strict limits on driving time.
Getting Back on the Road Quickly
If a roadside repair is needed, Penske offers 24/7 roadside assistance for its customers and gets drivers and their loads back on the road typically within two hours. The Penske 24/7 Roadside Assistance call center is staffed by experienced, in-house Penske personnel who have detailed knowledge of Class 8 trucks and understand the specific problems drivers may be experiencing.