Demand for Reverse Logistics Continues to Increase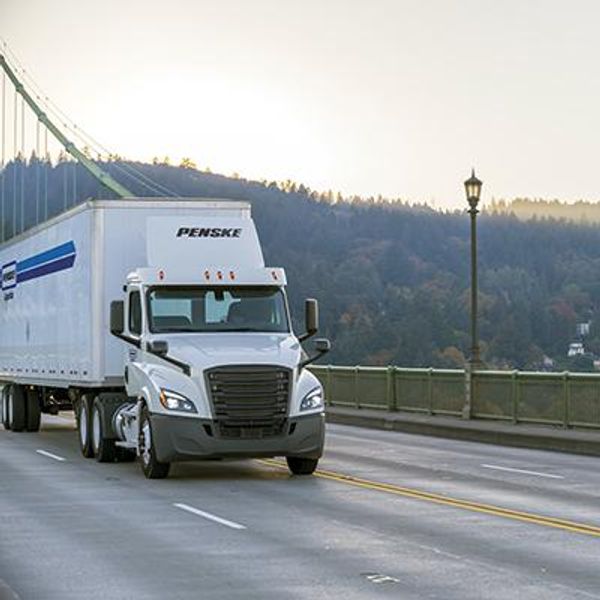 The scope of reverse logistics — moving products from the end-user back to the point of origin — can be broad, encompassing everything from moving reusable containers back to a manufacturing facility to bringing back retail returns to a distribution center. Reverse logistics can present a vast range of challenges, but Penske has extensive experience transporting products where they are needed.
---
The Role of Reusable Containers
Reusable containers, such as shipping containers, totes, crates and cartons, have several benefits and have been used for years within the automotive industry. They are increasingly used throughout the supply chain as shippers look to reduce waste and improve efficiency.
"Most of our customers have gotten away from disposable containers where they can," said Tom Scollard, vice president of dedicated contract carriage for Penske Logistics. "Many of them are using totes or custom-built containers."
The reusable container supply chain involves four key areas: containers in use for finished goods being produced; containers holding products in use at the customer's location; empty containers being sorted, processed and cleaned for return; and those in the return loop.
For reusable containers to be practical, they have to be in the right place at the right time.
Visibility is key to managing the inbound and outbound flow of reusable containers. All pieces of the reusable container supply chain must run in tandem at all times, which requires robust processes.
"Plant managers, such as those at a dairy, are concerned about where the empty crates are and when they are coming in. We've provided a visibility tool, so our drivers are providing the data on how many crates they've picked up. Then the plant manager can see, comfortably, 'I have 10 truckloads of crates coming in the next few hours,'" Scollard said.
It is also essential to return containers strategically to maximize space on the trailer while keeping storerooms clutter-free.
"On some of our longer lengths of haul or certain routes, we want to try and use that space on a trailer to move a third-party backhaul load, which can generate substantial revenue to offset the shipper's costs," Scollard said.
Penske can work with a customer to create collection routes, which use one trailer to pick up returnables so the other trailers can be used for backhaul opportunities, Scollard said. "It is a balancing act because you have the store manager that needs the space, and then you have the distribution arm that wants to take advantage of the revenue and keep their cost down. That is why we have to coordinate with the customer to find the best solution," he said. "We're trying to optimize that return capacity for the customer while keeping the store and the backroom operating efficiently."
Growth in E-Commerce and Related Returns
When people think of reverse logistics, they often think of goods being returned to stores and then back to distribution centers. These types of returns are growing as e-commerce sales increase.
"Returns are three to four times the rate for e-commerce as they are for brick-and-mortar stores," said Tony Sciarrotta, executive director of the Reverse Logistics Association. "Reasons are fairly obvious."
Those include bracketing, where customers buy a size above and below what they think they'll need, or order multiple colors. "The other aspect is that the benchmark is set very low. You can return anything for any time for free," Sciarrotta said, adding that most items are returned because the customer experience went wrong. "It didn't fit, or it didn't look as good in reality."
Reverse logistics cost the industry billions of dollars each year in the handling, shipping, insuring and processing returned products. However, implementing a comprehensive reverse logistics plan can help shippers simplify the process, cut costs and minimize waste.
Sciarrotta said logistics providers need to be engaged in the reverse process. "You have to plan in advance," he said. "It is important logistics providers take ownership of what they can do to help. Retailers want a one-stop provider."
Andy Moses, senior vice president of sales and solutions for Penske Logistics, said that from the 3PL perspective, customer returns are also orders. "At the end of the day, our expertise is in order management and order optimization," he said. "We have the same processes to aggregate and optimize whatever orders there are on that given day of the week or the month. We're here to manage processes, and we do that very efficiently."
Penske Logistics offers a variety of ways to help your business with reverse logistics. See how Penske worked with Novelis North America to build a closed-loop recycling network that moves finished aluminum coils from a fabrication facility to stamping plants and then transports the aluminum scrap generated from the stamping process back to a re-melt facility.
December 2020