Spec the Right Truck to Optimize Operations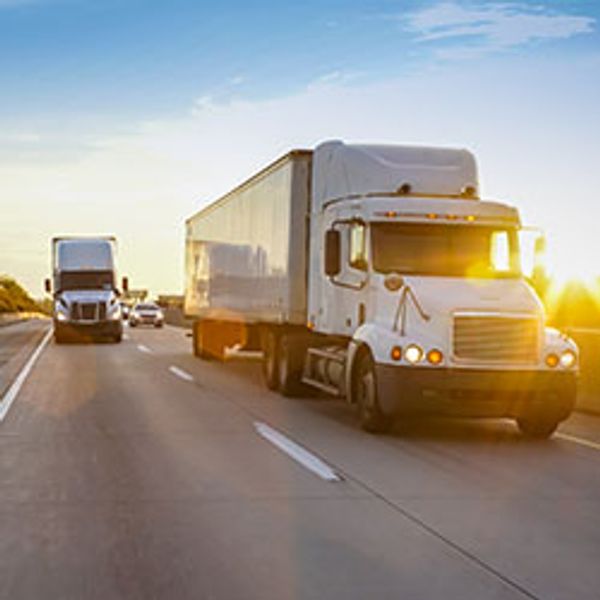 Spec'ing the right vehicle improves efficiency and fuel economy while also reducing operating costs and the risk of mechanical failures. Penske Truck Leasing has experience spec'ing trucks in nearly every application and can help customers find the best equipment for their needs. Mike Hasinec, vice president of maintenance support for Penske Truck Leasing, said the key to finding the right vehicle is truly understanding how it will be used the majority of the time.
"At the end of the day, the last thing you want to do is over-spec or under-spec," Hasinec said. "Sometimes we see a customer that will want something spec'd a certain way because they might read about something in a trade publication, but it really doesn't fit their needs and business model."
Utilizing data, such as information from the engine control module, can give fleets insight into how a vehicle is being utilized. "You can look at the average speed of the trip, how much time you spent in top gear, the gear ratio and engine horsepower," Hasinec said.
Penske Truck Leasing can work with fleets to examine historical data and understand routes, capacity, drivers and freight, then work with Original Equipment Manufacturers (OEMs) to build a truck for optimal performance and fuel efficiency while meeting the fleets' needs for powertrain, tires, fuel type and capacity, weight and aerodynamics.
There are many things fleets can adjust to optimize the vehicle to get better fuel economy and keep the driver happy. "Drivers don't need to drive 100 miles per hour, but they want a vehicle that they feel safe and comfortable in," Hasinec said.
For example, a cross-country vehicle is spec'd very differently than a tractor used in regional applications, as are vehicles that traverse flat terrain versus mountainous regions. "If you're going from Florida to Georgia, you're on flat land the whole time. If I'm going from Oklahoma to Colorado, that is quite different," Hasinec said.
Plus, vehicles used in long-haul applications can benefit from aerodynamic devices, while regional hauls typically don't because they're only at highway speeds for a short amount of time. "The typical rule of thumb is that if you're not going to be over 50 miles per hour for long periods of time, you may want to reconsider spending the money," Hasinec said.
Spec'ing safety features and driver comforts can also benefit fleets. "If the driver feels good about the vehicle, feels comfortable and safe, they're more than likely going to help the company achieve better fuel economy," Hasinec said.
Penske's experts can also discuss customers' routes and help them identify the best size trucks for their needs. For example, in some cases, smaller box trucks may make more sense than a Class 8 tractor or vice versa.
Penske's team has the experience to ensure customers get the best vehicle for the job and can work with them to adjust vehicles, as needed, if their fleets' needs change.