Parking Locations, Time of Year Increase Risk of Cargo Theft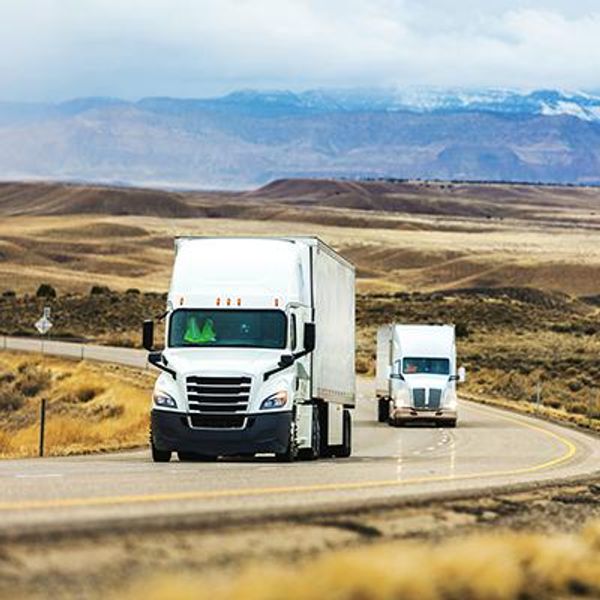 Cargo theft can be a costly issue for fleets, and the time of the year, the locations where drivers park, and the commodity drivers are hauling all contribute to a load's risk.
---
Ryan Shepherd, director and general manager of crime analytics and supply chain solutions at Verisk, said carriers and drivers must be more vigilant during the holidays. Verisk's CargoNet business tracks and analyzes cargo theft data.
Cargo thieves enjoy the holidays because shipping volume of desirable goods increases, as does demand. Thanksgiving, Christmas, New Year's and Fourth of July are the holidays that pose the highest risk. "There is more freight in motion this time of year, and it goes to rest more frequently," Shepard said. "Law enforcement is a little more preoccupied. Those things in combination add to softer targets for those thieves out there."
Last year, CargoNet recorded 123 theft events in the days leading up to Thanksgiving or the days immediately after. There were 144 trucks, trailers, chassis and containers stolen. Theft events were highest in California, Texas and Georgia, but theft events were recorded in 24 states and provinces.
Overall, in 2020, there were 1,080 thefts reported to CargoNet from January 1 through September 30, the latest date for which figures are available.
There was an uptick in theft when COVID-19 first started, Shepard said. "The procedures and the normal way of doing things changed overnight. You may have had drivers being turned away, which created more targets. Law enforcement's attention was diverted, and they had other things they were focusing on," he said. "It created a window for thieves out there."
Cargo thieves steala a variety of goods, but food and beverage remain the top targeted commodity in the United States and Canada year over year, Shepherd said. "Everyone probably conjures electronics in their mind when they think of theft, but food and beverage is a high target," Shepard said, adding that food is hard to trace. "A truckload of almonds is worth hundreds of thousands of dollars. These thieves will steal the load, and they have their own packaging operations. They can repackage it, and it is difficult to catch."
Thefts of electronics have been down in 2020, while thefts of household paper products like toilet paper, cleaning products like disinfectant spray, and PPE have increased.
Shepard said CargoNet has seen a shift from full truckload thefts to more pilfering. "The thieves have figured out if you steal the truck, trailer and the contents, someone is coming after it," he said. "If you crack the back and take some TVs off the back end, it is a lot harder to get caught. The score may not be as big, but with the pinch on resources and things happening in the area, those crimes don't get the full focus of a trailer load."
Reduce the Risk of Theft
There are several ways supply chain professionals can mitigate theft. Lighting and cameras on trucks can help deter thieves, but where drivers park is critical.
"One of the biggest things for drivers parking their vehicles and leaving them for an extended period of time is to find secure parking and secure locations," Shepard said, adding that if thieves see a truck or trailer in a residential area, they might see it as a target. "When cargo is at rest, cargo is at risk."
CargoNet recommends fleets secure all trailers — loaded and unloaded — with high-security ISO 17712- compliant barrier seals combined with hardened padlocks. CargoNet also recommends king pin locks for unattached trailers. "If there are two trucks sitting side by side and yours looks more penetrable, it is more at risk," Shepard said.
Theft experts also recommend drivers fuel up before picking up a load and use the restroom before departing, so they don't have to stop right away.
To help minimize the risk of theft within a warehouse or distribution center, CargoNet advises companies to ensure the entire facility, including lighting, backup generators, alarm systems and surveillance equipment, is in good working order. Shepard said every alarm signal should be taken seriously. "When targeting warehouse locations, cargo thieves tend to trip facility alarm systems multiple times before a break-in to give law enforcement and facility managers the impression that the alarm system is broken," he said.
Shepherd said cargo theft is a crime that never stops. "If you think about pirates on the high seas, it goes all the way back to then. It is a crime that, no matter what we do, unfortunately is going to exist," he said.
November 2020