Ensure Brake Safety Year-Round with Effective Inspections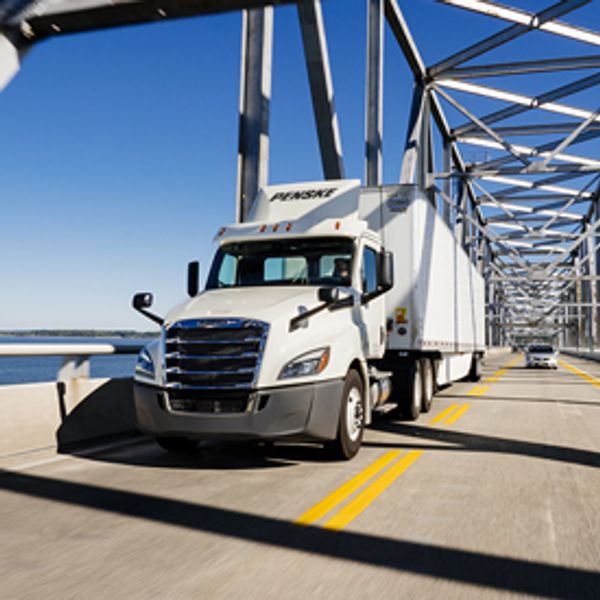 The Commercial Vehicle Safety Alliance (CVSA) is keeping its focus on brakes with its Brake Safety Week, which is scheduled to take place Aug. 23-29. However, brake safety is crucial year-round, and regular inspections by qualified service technicians and proper pre- and post-trip inspections by drivers can ensure brakes perform as expected.
---
"Commercial Motor Vehicle (CMV) brakes are designed to hold up under tough conditions, but they must be inspected and maintained carefully and consistently so they operate and perform properly throughout the vehicle's life," CVSA said.
Brake-related violations comprise the largest percentage of all out-of-service violations cited during roadside inspections. "Improperly installed or poorly maintained brake systems can reduce the braking capacity and stopping distance of trucks and buses, which poses a serious risk to driver and public safety," CVSA said.
To ensure brake performance, Mike Hasinec, former vice president of maintenance support for Penske Truck Leasing, said brakes should be checked regularly.
Penske's technicians focus on brakes during regular and preventive maintenance inspections. As part of their work, technicians check brake lining thickness and air line routing. They also check tractor and trailer air lines for chafing and look for air leaks in general.
Hasinec recommends replacing or repairing brakes before they hit the Department of Transportation's minimum standards of ¼ inch. As part of its PM guidance, Penske Truck Leasing replaces the brake lining between 5/16 and 3/8 of an inch.
Out-of-adjustment and air leaks are always at the top of the out-of-service criteria, and Hasinec said brakes are sometimes cited as being out of adjustment when they are on the verge of adjusting. To prevent that, he advises drivers to "stab" the brakes. That means they apply the brakes several times at a high PSI level—90 or better—when pulling into a scale or inspection locations.
Professional drivers can also ensure brake safety by checking brake lining thickness and air lines during pre- and post-trip inspections on both the tractor and trailer. "They can be sure glad-hand seals are in good condition and not leaking and ensure tractor and trailer air lines are properly secured and not rubbing the cat walk when connected," Hasinec said.
Penske technicians check for air leaks when they conduct maintenance on a unit, and drivers should check for air leaks during pre-trip inspections. "A one-minute air leak test during pre-trips that confirms there is no drop in pressure is important," Hasinec said, adding that the DOT allows a small drop in pressure.
Hasinec explained that releasing the parking brakes and applying the brake pedal/treadle valve can help drivers monitor their air gauges. The unit should not lose more than two pounds of pressure in a one-minute period of time and a combination (tractor/trailer) should not lose more than three pounds of pressure in a one-minute period of time. If it does, it needs to be repaired before drivers continue with their trip for the day.
CVSA's Operation Airbrake Program will also hold an unannounced one-day brake safety enforcement initiative which will be held at any point in time this year.