Help Equipment Keep Its Cool During Hot Summer Months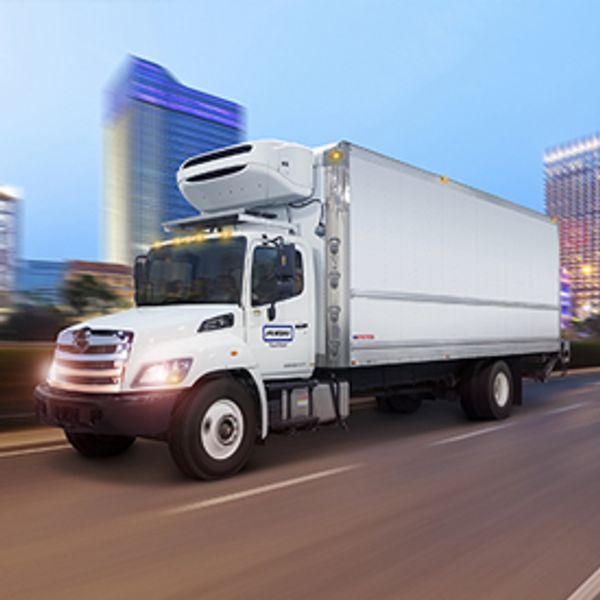 During the summer, temperatures creep up and humidity increases, which means the demands on refrigeration units on tractor-trailers intensify. It gets harder to maintain internal temperatures, and operational best practices and proper maintenance are the keys to success to ensure equipment keeps products cold and meet quality and safety expectations.
---
Certain items, including belts, coolant hoses, engine thermostats, Freon lines and Freon compressors, are more likely to fail during the summer, so maintenance is critical, said Mike Hasinec, former vice president of maintenance support for Penske Truck Leasing.
In addition, proper loading and unloading plays a critical role in performance. "Using proper pre-cooling methods prior to loading can prevent the compressor from icing up after the trailer/body is loaded and the unit is bringing the product down to the set temperatures," he said.
Drivers should also check units periodically for the set temperature and ensure proper defrost cycles are taking place, which can prevent compressor damage and the loss of a load, Hasinec said.
Penske's service technicians check reefer units during scheduled maintenance, and Hasinec said drivers should also check these systems regularly. He recommends drivers look for fluid/Freon leaks, examine belt condition, and check door seals as well as the front of the trailer where the condenser is notorious for trash/wrap to collect, which can block air flow.
"Some units have chutes in the ceilings for air flow. These need to be in good condition as do the floors that are what is known as inverted T's/chute floors or ducted floors. These floors are used in operations that have product loaded right on the floor and not on pallets," Hasinec said. "Trash in the grooves need to be cleaned out. Sidewall and scuff rail damage can reduce the 'R' value and make the unit work harder to maintain temperatures."
The ability to keep and produce accurate records of the temperatures throughout the entire supply chain is important to ensure food safety and prove compliance, Hasinec said. "Most units these days have some sort of electronic capability of capturing temperatures as well as fault codes," he explained.
During the COVID-19 global pandemic, the grocery industry has faced peak demand, but it is still important for carriers to make equipment available for service. "To ensure uptime and to meet food safety standards, it's important that our customers schedule adequate time for units to be maintained," Hasinec said.
That comes down to proper planning and scheduling. "There are non-peak times as well as times the trailer/truck is in the queue to be emptied or loaded. Review those windows and expand, if necessary, to allow proper inspections and maintenance to take place," Hasinec said.