Operational Costs of Trucking Continue to Fluctuate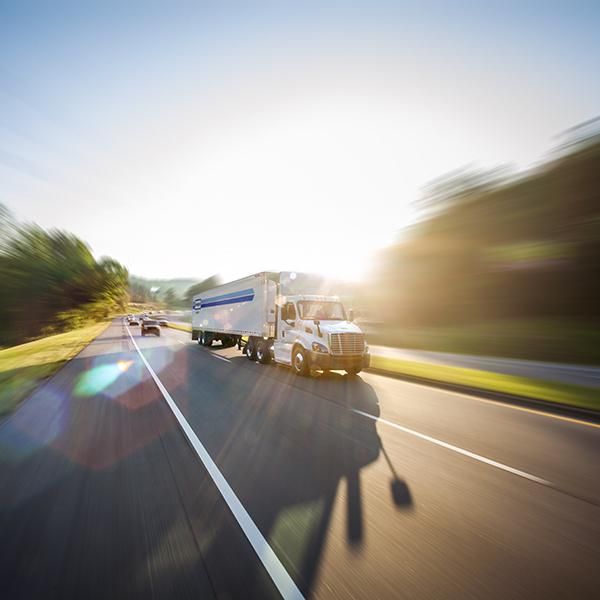 Operational costs within trucking can vary significantly from year to year and even region to region. The American Transportation Research Institute's (ATRI's) latest report, An Analysis of the Operational Costs of Trucking, published in late 2020, found that costs decreased in 2019. The analysis is based on financial data from motor carriers of all sectors and fleet sizes.
---
Carriers can use ATRI's report as a benchmarking tool and glean insight into how to manage expenses.
According to the report, motor carriers' average marginal cost per mile was $1.65 in 2019, a 9.3% decrease from 2018's cost of $1.82. Interestingly, the 2018 figure was a 7.7% increase over 2017, highlighting the volatility of trucking costs.
Costs per mile varied dramatically from region to region, with the highest costs coming out of the Northeast, where the marginal cost per mile was $1.844.
ATRI's 2020 report documents the slowdown of freight that occurred in the second half of 2019. The economic softening, combined with several independent factors including lower fuel prices, decreased trucking's marginal cost.
The line-item costs for almost every major line item experienced some level of decrease. Compared to the last economic softening, which took place in 2016, marginal costs were still 6 cents higher, indicating the persistence of generally higher costs, ATRI reported.
Combined driver wage and benefits decreased slightly in 2019, from 77.6 cents per mile in 2018 to 69.3 cents per mile, which ATRI said was a counterintuitive decrease given the driver shortage. However, bonuses for drivers universally increased, with retention bonuses showing increases of over 80%. According to the report, despite the dip in driver wages and benefits in 2019, driver compensation is expected to surge back in 2020 due to COVID-19.
ATRI's 2020 report includes a targeted analysis on Driving the Trucking Industry: Small Carrier Spotlight, which compares fleets of 100 or fewer trucks to fleets with greater than 100 trucks.
"Given the chaos and volatility of freight markets these days, it is more critical than ever that trucking fleets closely monitor their cost centers," said Brandon Knight, principal of transportation for CliftonLarsonAllen LLP.
Repair and maintenance costs decreased in 2019, moving to 14.3 cents per mile from 17.1 cents per mile in 2018. However, since 2008, the cost per mile for repair and maintenance has increased by 39% due to more advanced technology in trucks. Repair and maintenance costs remained higher for specialized fleets than other fleets in 2019 at 18.7 cents per mile. Truckload carriers reported the lowest line-item repair cost at 12.8 cents per mile on average.
Analysts expect to see several cost shifts in 2020. While trucking demand increased for many carriers in 2020, some fleets did not have the excess capacity to meet that demand. As a result, that capacity transferred to the spot market. In September 2020, DAT Freight and Analytics reported that spot load posts doubled from 2019, and van rates increased by 28.9 percent year over year in September.
ATRI also expects to see a long-term shift in fleets' ability to fill backhaul or deadhead miles. ATRI reported that the percent of deadhead miles in 2019 increased to 20.1 percent from 16.6 percent. "Since it is easier to fill deadhead capacity on longer hauls (i.e., more shipper options in a larger geography), the general trend toward shorter truck trip lengths may reflect an unfortunate reality for future increases in deadhead miles," the report said.
Leases are one way for fleets to help control and manage expenses. Leases provide fixed, predictable monthly costs that fleets can use to plan in advance. Penske's experts can work with potential customers on a cost-benefit analysis to identify the real ROI of a lease based on the fleet's specific needs.
January 2021