Operational Costs of Trucking Continue to Fluctuate
Learn how you can keep costs down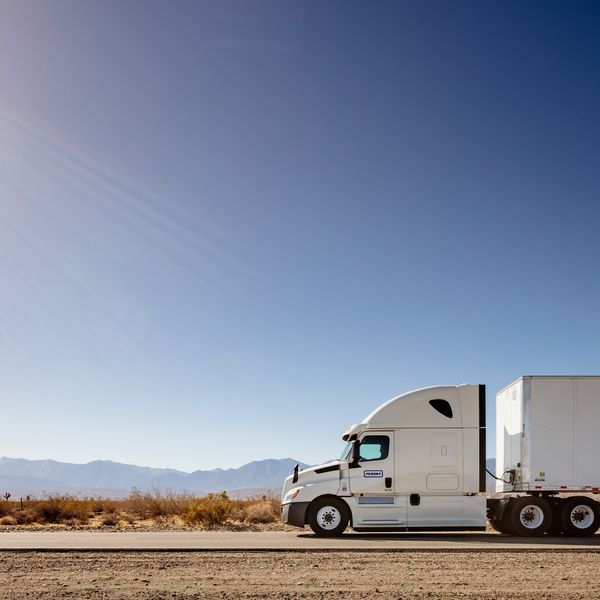 Operational costs within trucking can vary significantly from year to year and even region to region. The American Transportation Research Institute's (ATRI) 2023 Analysis of the Operational Costs of Trucking found that costs climbed to a new high in 2022 for the second year in a row, increasing by 21.3% over 2021 to $2.251 per mile. Costs surpassed $2 per mile for the first time since ATRI launched the report.
According to the report, "2022 broke the 2021 record for the costliest year to operate in the trucking industry – whether calculated with or without fuel." The analysis is based on financial data from motor carriers of all sectors and fleet sizes. Carriers can use ATRI's report as a benchmarking tool and glean insight into how to manage expenses.
The leading contributor to this increase again this year was fuel, which was 53.7% higher than in 2021. However, other line items also rose by double digits. Driver wages increased by 15.5% to $0.724 per mile, reflecting the ongoing industry effort to attract and retain drivers. Parts shortages and rising technician labor rates pushed repair and maintenance costs up 12% to $0.196 per mile. ATRI said atypical market conditions posed unique challenges for acquiring and maintaining equipment in 2022, so truck and trailer payments increased by 18.6%.
Even when fuel costs are removed, the marginal costs of trucking increased by 12%.
Costs per mile varied dramatically from region to region, with the highest coming out of the Southeast, where the marginal cost per mile was $2.303. It led all other regions in driver wages and benefits costs. In the Southwest, costs averaged $2.238, followed by the Northeast at $2.207. The cost per mile in the Midwest averaged $2.195, and the West's average was $2.157.
Insurance costs were highest in the Southeast, where they were almost one cent per mile higher than the national average. Several of the most litigious states in the country are in the Southeast. The West had the highest fuel costs, and carriers in the Midwest spent the most per mile on truck and trailer payments as well as repair and maintenance. ATRI reported that insurance costs were highest in the Northeast, which contains both high crash rates and litigious states.
Driver wages and benefits costs both increased in 2022. Combined driver wages and benefits reached 93 cents per mile in 2022 for large carriers, up from 81 cents. For small carriers, driver wages and benefits costs averaged 81 cents per mile in 2022, up from 74 cents.
Also, many carriers offered bonuses to drivers in 2022. The average amount for safety bonuses decreased to $1,698 from $1,943 in 2021. However, starting bonuses averaged $2,373, up from $1,974, and retention bonuses increased to $1,272 from $1,055 in the last report.
ATRI also found that fleets continue to work to fill backhaul or deadhead miles to increase operational efficiency. In 2022, 15.4% of non-tanker carriers' mileage was deadhead, on average, which is a slight increase from 2021's 14.7% but better than 2020's 17.2%.
Leases are one way for fleets to help control and manage expenses. Leases provide fixed, predictable monthly costs that fleets can use to plan in advance. Penske's experts can work with potential customers on a cost-benefit analysis to identify the real ROI of a lease based on the fleet's specific needs.