Editor's note: This story is the final story in our "50 Stories of People Helping People" series. As we celebrated Penske's 50th anniversary in 2019, we spotlighted associates every Friday who are making a difference in their communities.
This past weekend, several Penske associates in the Peach State organized a breakfast at their local fire department to benefit first responders and families in the community.
Their event, Pancakes with Santa, originally started as a toy drive to benefit children and families in need during the holidays. Open to the public, attendees were asked to bring new and unwrapped toys for donation; in exchange, they received a stack of fresh pancakes and hot sausage. Afterward, children had the option of taking a photo with Santa Claus.
"We started hosting Pancakes with Santa at the fire department three years ago," said Josh Weaver, Penske Logistics' senior operations manager. "One of our associates is a volunteer firefighter here, and she introduced us to this charity they do annually that was in need of more staff to keep it going. A couple of us have since stepped in to help run it, and this year marked our fourth year involved."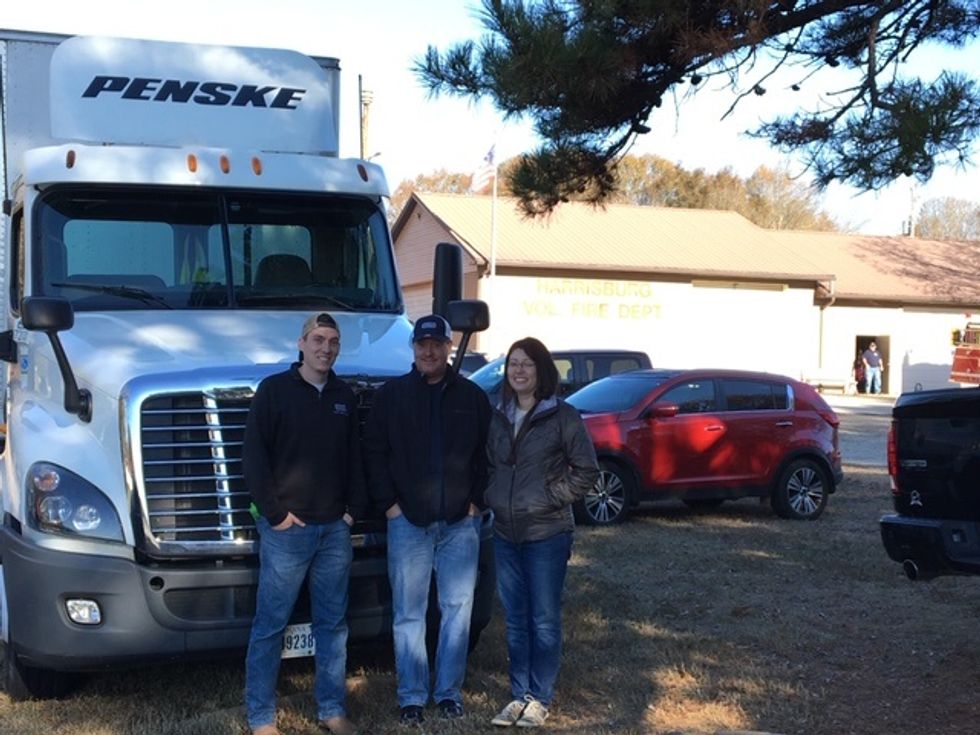 Pictured left to right is Josh Weaver, Brian Rail and Kimberly Lawson.
Weaver and his team are the ones flipping the pancakes on the griddle and serving them to those in attendance. He also donates toys on behalf of their Penske location to support the cause.

That's not all. In addition to benefiting folks in the community, Weaver says the breakfast includes a raffle that supports the station's firefighters. When people enter, they can buy a raffle ticket for $5 toward a drawing later in the morning. This year's prize was a new Yeti cooler that Penske donated. The proceeds were then donated to the fire department.
"Over the last four years, we raised $1,600," said Weaver. "These men and women put their lives on the line for all of us. They purchase a lot of their own equipment, and we thought we could do a little more to help them, along with supporting the breakfast altogether."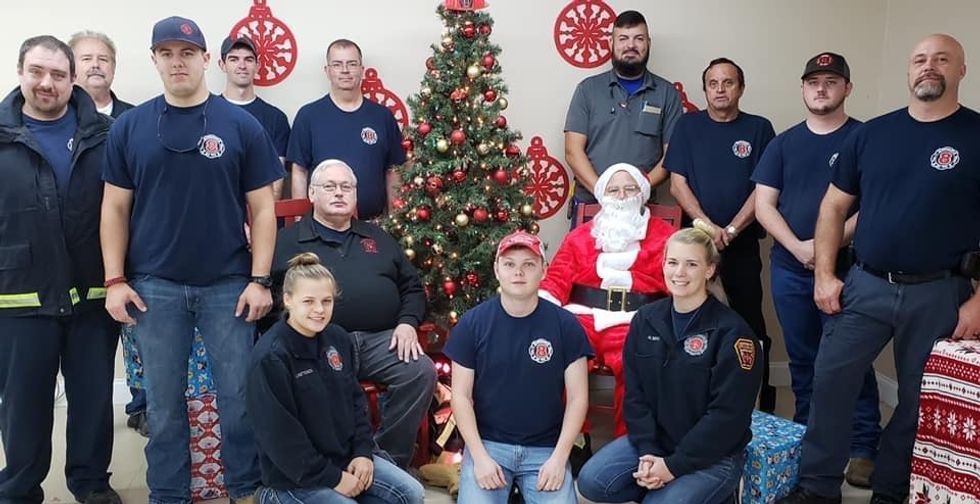 Pictured to the right of Santa is Penske associate Heather Bing and the local fire department.
The senior operations manager says rallying associates together to volunteer at Pancakes with Santa isn't hard. He notes that this event is one that's circled on the team's calendar months in advance.

"I think it's a great thing for all of us to do," explained Weaver. "Yes, we're helping families and our local fire department, but we're also having a blast doing it."
"To do this as a group, I think it's a great team building activity for us. Getting involved in our community is important to many of us, and this event is a perfect and fun way for us to do just that."
Weaver gives credit to his entire team for the effort, including Heather Bing, Chris Wright, Kimberly Lawson, Brain Rail, John Ferguson and Michael Clark.
There's no question that Weaver's team looks forward to hosting Pancakes with Santa every year. What they're giving to people is more than just gifts and a hot meal; they're gifting an unforgettable and joyful experience. But, after four years of organizing this, it does beg the question: who on Weaver's team dresses up as Santa?
"Actually, it's one of the firefighters," chuckled Weaver. "Maybe in the future I or one of my coworkers will try on the red suit and hat. For now, we like working the griddle."
By Chris Abruzzo